One membership numerous golf courses
ApexGolf's mission is to provide innovative services to the entire golfing community with the use of a simple, accessible platform!
– Simon Lacroix, founder
ApexGolf is a web platform that allows members to benefit from preferential rates with at partnered golf courses. This means that when you become an Apex Golf member, you can play golf at a Twilight price no matter when your tee time is. The Twilight price represents a discount of approximately 40%. Use our calculator to see if Apex Golf is right for you..
Golfers will be able to join ApexGolf through our web platform. Our membership price will be designed so that our members can start saving money after playing about a dozen games.
The idea behind ApexGolf is to help golf enthusiasts play multiple courses while keeping their costs down. We also wanted to make golf more accessible to as many people as possible: young people, beginners, intermediate players, pros, men or women. WIn sum, we want our members to enjoy access to many of the province's most beautiful golf courses!
Golfers who play more than 12 rounds a year will benefit from our membership and save money.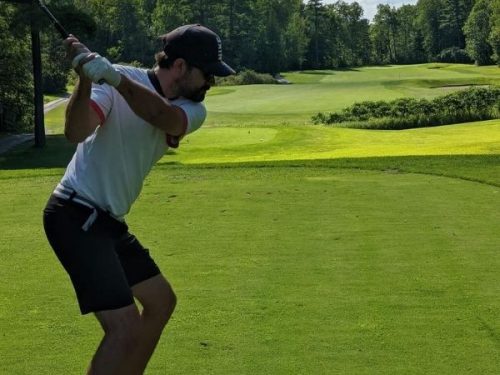 Simon Lacroix- The Visionary
Simon is deeply passionate about golf. He's a skilled entrepreneur who owns the sports travel agency Sportztrip. He's also the financial controller for Le Chiffre Group, an accounting firm that helps small businesses optimize their financial results. Simon is a top-level athlete, having played hockey in both the Quebec Major Junior Hockey League (QMJHL) and in Europe. He's determined to rekindle the golf craze by making golf a sport that's accessible to as many people as possible.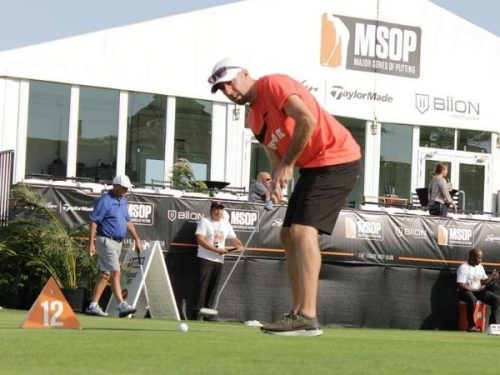 Marc Dugas- The Developer
Marc is a planning manager with Videotron and an athlete at heart. After a career as a professional hockey player and cyclist, he now spends every minute of his free time in the summer playing golf. Competitive by nature, he even won his pass to the Major Series Of Putting (MSOP) in Las Vegas in October 2019, finishing 2nd at the regional finals held at the Montreal Executive Golf Club. Marc is convinced that by democratizing this sport, many people will discover a new talent or a new passion.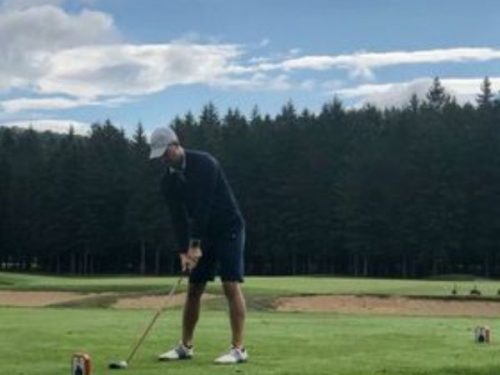 Simon Jodoin- The Creator
PSimon is all about the numbers. That's why he thrives as a professional accountant and has an extensive experience in auditing. He also calls himself a golf maniac and played hockey in the QMJHL where he was captain of the Moncton Wildcats, leading them to win the President's Cup at the time. He then graduated from the Université de Moncton in accounting. He worked at EY for a few years in New Brunswick before deciding to return to the Montreal area. His analytical skills have made it possible for the Apex program to provide its members with advantageous prices and the best benefits.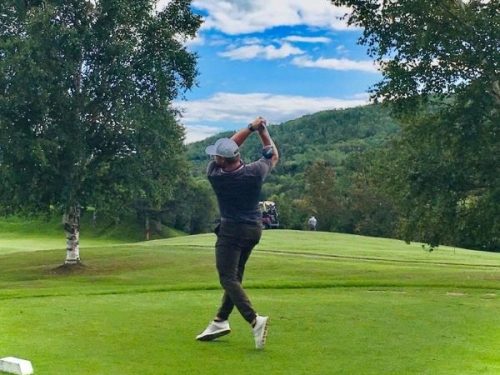 Françis Meilleur- The Matchmaker
Francis is a real estate agent in the Montreal area who helps people find their dream home. Just like the two Simons, Francis also played in the QMJHL for several years and then in the ECHL. He's been an avid golfer since the age of 8. And because he's from an entrepreneurial family, he's incredibly adept at building relationships with business partners. That's why Apex Golf members are able to access myriad courses throughout the province. His interpersonal skills and approachability make him the ideal partner on and off the green.